PCKeeper Review – Why is this security & utility software so unique?
The PCKeeper of Kromtech is one of the most complete utility software program on the market that also contains an excellent antivirus program. There are a total of 14 different applications bundled into one software for cleaning, security and optimization functions. For more information on the features: PCKeeper – a Swiss army knife for your PC!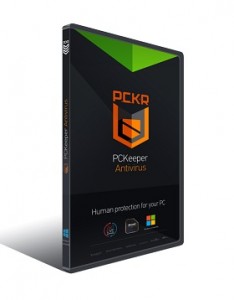 Before 2013 there was a clear divide between utility software development and security software development. It is considered as two different technology fields. The PCKeeper is one of the first all-in-one software programs that integrates both technology components in one formidable product. Nevertheless, a more striking component is completely unique: Human Assistance. This allows real certified technical specialists to spot errors, glitches, malware problems and other issues on your PC and fix them remotely.
There is a lot of Windows "optimization" software out there that can detect and "fix" errors on your PC without significantly improving your performance. In order to get noticeable improvement, particularly when confronted with major PC problems, you need a real human technician. The PCKeeper provides this service and is called PCKeeper Live or Human Assistance. This brings a personal PC expert directly to you. With PCKeeper Live, a Microsoft-certified expert will be able to take care of your PC remotely. That way, sophisticated errors that fly under the radar of those other programs can easily be found and you can get a customized fix designed specifically for your PC.
Thus, the PCKeeper is unique because it integrates excellent security & utility software in one package together with option to get live customized optimizations of a Microsoft-certified computer expert for your computer. We recommend our readers to test this software.

What is the status of your computer?
Download a Free Diagnose Scan with PCKeeper!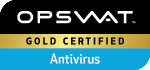 How did the PCKeeper accomplish this?
1. Develop one of the best security software on the market: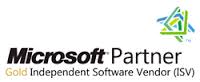 Kromtech made some tactical alliances with Microsoft, Intel and Avira. Kromtech is now a Microsoft certified Gold Partner and made sure the PCKeeper integrates automatically with the Windows Security Center. This integration means your system can use its resources smarter and run faster. PCKeeper integrates as well the Avira's Secure Anti-Virus API (SAVAPI), the official interface for Avira's anti-malware scanning engine. The PCKeeper is currently one of the best antivirus software on the market. This fact has been verified by independent tests of the following organizations:

I. According to Virus Bulletin, the most reputable security measurement organization, PCKeeper has scored 91.9% in RAP test. Reactive and Proactive test is one of the most detailed measurements of security level covered by each anivirus system on the market. VB100 comparative testing is a regular independent comparison of anti-malware solutions (source 2).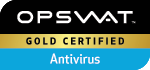 II. The PCKeeper has received OPSWAT Gold Certification in the 'Antiphishing' category! OPSWAT is the leading provider of software management and security technologies while OPSWAT Certification verifies that security applications are compatible with leading network and technology solutions, so that users experience fewer issues (source 3).

III. The PCKeeper antivirus has received certifications of AV-TEST and AV-Comparatives. AV-TEST and AV-Comparatives are independent organization which evaluates and rates antivirus and security suite software. They issue important awards for security software vendors, based on antivirus software's comprehensive performance according to multiple testing criteria. (source 4 & 5).

IV. The PCKeeper is certified by ICSA Labs: PCKeeper's Antivirus provides a flexible schedule of full system scans, according to the user's preferences. It also updates itselft daily to make sure it is capable of protecting a user's computer from the newest types of threats. PCKeeper's Antivirus blocks untrusted and malicious web-pages, scans the system for viruses, phishing bots, malware, etc. (Source 6).
2. Provide extra security features:
I. Kromtech added an other great security feature to the PCKeeper: Anti-Theft. The Anti-Theft feature helps you to get your computer back when it gets stolen. Anti-Theft will track its location and even make an snapshot of the thief. Support will immediately call you and email you this report along with the snapshot. Report this information to the police, and they will help you get your computer back.
II. The PCKeeper contains a Data Hider module. The Data Hider makes your personal data invisible on the hard drive by means of encryption technology. It can use a password so that the data cannot be retrieved through Finder or Terminal. To hide your data, create a password, add files or folders, and click Hide. This is a more secure way of saving your private files on your computer.
III. The PCKeeper provides you with a Data Shredder. This enhances your privacy and makes sure certain files will be deleted permanently from your computer. Shredder deletes files or folders without any chance to recover them. Shredded files are gone forever, and even specialized software won't be able to restore them.
IV. The PCKeeper ensures your online privacy. Websites have many tactics for tracking your online activities, such as storing tracking cookies. The software identifies and remove these files to preserve your privacy.
 3. Provide great optimization features and benefits: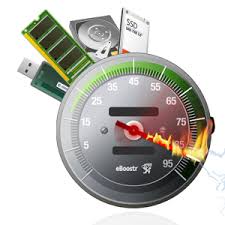 The PCKeeper provides you with all the optimizations and clean up functions of a typical utility software program. It cleans your hard disk, removes errors, cleans the registry, cleans up junk, and reduces your boot time. PCKeeper contains a powerful PC cleaner. Now, all these different scans for errors, problems, junk and malware are alle build in one scan. PCKeeper is the one-stop software solution for keeping your PC in top-notch condition and protecting it from threats, both online and offline. With PCKeeper, system errors, glitches, viruses, malware can be diagnosed with one scan and all be fixed with just the click of a button. Check it out: Start you free Diagnose Scan with PCKeeper!
What do others say about the PCKeeper?
Softonic: "PCKeeper is a digital Swiss Army knife for your computer; a complete bundle of tools to keep your computer safe and working at full performance."
Tucows: "This all-in-one solution contains literally everything you and your PC may ever need"


About Kromtech: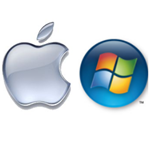 Kromtech Alliance Corp is located in Cologne, Germany. Kromtech bought in 2012 the PCKeeper and the Mackeeper of Zeobit. Kromtech decided to focus on strategical alliances that would make the software products excellent security programs. More importanly Kromtech invested in providing the best possible technical support for their customers by means of Geek on Demand and Human Assistance features that have been incorporated in the products.
PCKeeper Reviews is on other countries:
There are PCKeeper reviews available in many diffierent countries. Most reviews underline the importance of the Human Assistance module and the excellent antivirus engine included in this software. The PCKeeper received overall very positive reviews:
I will add more as soon as I encounter them. Let me know if you have read some interesting reviews.
Sources:
Why to test or not to test the #PCKeeper of #Kromtech? http://t.co/M7xz7fHTxi

— markkrobinson (@speedupinternet) August 15, 2014