This article covers many questions I had during my first encounter with the MacKeeper and research into the different MacReviews you can find on the internet. My first impressions was great, but I became suspicious after reading articles describing the MacKeeper as a scam. Is the MacKeeper a scam? What is the Mackeeper and what do international MacKeeper Reviews tell us about this mac utility software? Let's find out!
1. What is  the MacKeeper?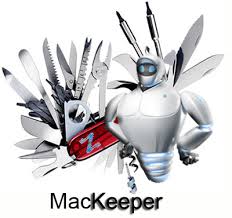 Mackeeper is one of the most popular mac cleaners available. Nevertheless it is more then just a mac cleaner. It is a complete utility suite with a bunch of great tools for optimizing your mac and internet speed. More importantly it contains an excellent antivirus and internet security module for protecting your mac against malware attacks. The icing on the cake is the Geek on Demand and current Human Inside service which provides you 24/7 human/technical assistance in case of questions and problems. Therefore I was quite impressed while I was looking into the MacKeeper functionality after downloading it. To download and test the MacKeeper trial version is easy (download here the MacKeeper). So, you get a good feel for the product. Nevertheless, I did not want to buy it directly. I decided to find some articles on the internet about the Mackeeper before I wanted to buy this toolkit.
2. Is the MacKeeper a scam?
One of the first head lines I notices was the following: 'Is the MacKeeper a scam?' After reading some articles about this issue I noticed the following: the most professional reviewers and MacKeeper reviews are very positive, but many comments and discussions on this product are negative. How is this possible? I have some explanations:
2.1. During 2012 the former owner of MacKeeper, Zeobit, launched an aggressive marketing campaign to push the product. Mainly the Pop-under ads were not appreciated. The competition jumped on it and attacked the MacKeeper as scareware or adware. A combination of aggressive marketing and a smear campaign did damage the reputation of the Mackeeper. The current owner of the MacKeeper, Kromtech is dealing now with this legacy. A complicated factor contributing to this problem has to do with the fact that there is a lot of  rogue mac software and other malicious programs available. For example, there has been a confusion between the MacKeeper and the MacDefender. The MacDefender is a notorious rogue mac program. A program the MacKeeper should protect you from.
2.2. The Mackeeper has in fact an effective malware scanner. Nevertheless, in 2012 you were made ridiculous by claiming that a mac computer would need a virusscanner. Per definition to claim that your Mac would need antivirus is a sign of pursuing scam. Of course this is very presumptuous and erroneous. A mac is in deed very vulnerable for specially crafted mac malware. In deed, a mac computer is targeted by baking trojans, ransomware and other malware. To claim that a mac computer does not need a virusscanner is flawed.

The Mackeeper reviews I found all are very positive about the virusscanner included in the Mackeeper. The most prominent reference  is of AV-Comparatives. AV-Comparatives listed the MacKeeper as one of the best mac internet security solutions: (Mackeeper) KromTech's Internet Security is an effective security program for the Mac which protects against Mac malware and intercepts Windows malware too. It has all the essential functionality of a good antivirus program. Consequently it receives our Approved Security award. Product Review – Mac Security,  AV-Comparatives 19th of August 2013 (1).
Conclusion of my own reading of all the Mackeeper reviews: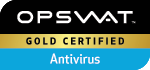 To be short, because of some confusions, initial aggressive marketing and dirty smear campaigns from the competition, the MacKeeper has been labelled unjustifiably as a scam. The Mackeeper is not a scam, quite the contrary is regarded as a quality mac antivirus program with valuable internet security suite for protecting your mac online. Kromtech the developper of the Mackeeper is the main sponsor of the MacWorld conference. Finally, for the readers who are still doubting, the MacKeeper has received an OPSWAT Gold Certification in the 'Antiphishing' category! OPSWAT is the leading provider of software management and security technologies while OPSWAT Certification verifies that security applications are compatible with leading network and technology solutions, so that users experience fewer issues. Again a confirmation we are dealing with a quality software product for your mac providing you with valuable anti-phishing protection.

 How is your mac doing? 
Click here for a free diagnostic scan with the MacKeeper!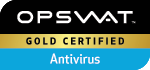 Conclusions of the most prominent MacKeeper Reviews:
Top10Reviews
MacKeeper is the best Mac antivirus because it generates excellent results in tests conducted by independent labs and because it has a vision for security that goes far beyond antimalware functionality. Randell Sutherland, March 2014, Top10Reviews (2)
MacNerdy
With Mackeeper on board you will never need to fret about a frustratingly slow system performance, lack of disk space for storage, stressful accidental file loss, Mac virus attacks or security breaches. And if you have any Mac questions or find yourself battling technical issues, be sure the 24/7 customer support will be on hand to guide you through. MacNerdy (3).
Macnetized
Personally, I think it is a pretty handy piece of software and all that malware/spyware crap is bullshit. I've been using it for 2 weeks and haven't noticed anything unusual. Give it a try with the free trial and buy only if you want to keep it. Sarim Ali, Macnetized, Jan 2014 (4).
Cult of Mac
Mackeeper is 911 for your mac. Have you been looking for a way to unleash the powerful capabilities of your Mac? Well, MacKeeper is your lifetime solution. Mike Vardy – Cult of Mac, May 2012(5)
Computer Lento (Italian)
MacKeeper di Zeobit è una soluzione completa, con più di 16 strumenti per pulire, ottimizzare e proteggere il tuo PC Mac. Zeobit ha lavorato per molti anni in questo prodotto e ha raggiunto un ottimo risultato. Un Mac con il tempo, diventa più lento …  Franco, Computer Lento – Mackeeper Una Valutazione (6)
Comment Nettoyer son PC? (French)
Le Mackeeper est donc le résultat d'une longue histoire de développement de logiciels innovants. Mackeeper fera votre ordinateur Mac facilement optimiser, nettoyer et sécuriser. L'avis sur MacKeeper, Olivier Petit (7).
Computer Opschonen & Software Advies (Dutch)
De Mackeeper is een volwassen programma geworden vol met handige gereedschappen om meer uit u Mac te halen en u te helpen in geval van problemen en ook nog eens voorzien is met een volwaardige malware scanner. Het is inderdaad opmerkelijk en een zeer goed teken dat de Mackeeper binnen een aantal jaren meer dan 15 miljoen gebruikers heeft en heel veel lovende recensies heeft ontvangen van haar gebruikers als wel als experts. Mackeeper Recensie – Rens Smit,  April 2012. (8)
Ordenador Lento (Spanish)
MacKeeper di Zeobit è una soluzione completa, con più di 16 strumenti per pulire, ottimizzare e proteggere il tuo PC Mac. Zeobit ha lavorato per molti anni in questo prodotto e ha raggiunto un ottimo risultato. Mackeeper: Una evaluación. (9)

There are many more international Mackeeper reviews I could mention here. But I hope you get the point. The Mackeeper is on many sites and in many countries well received. After my research I decided to buy the Mackeeper and untill now I'm very happy with the solution. Don´t forget to activate your internet security module after you have installed it. It is not activated by default. By the way, I think the Geek On Demand service is really a cost saver in case you really encounter problems. In that case you do not have to pay an external mac specialist, no, you just contact your own Mac specialist through the Mackeeper software. Real human assistance in time of crisis, that's always the best. Test here the Mackeeper.
Mackeeper Youtube Reviews:
 Do you want to check how it is with your Mac? 
Click here for a free diagnostic scan with the MacKeeper!


New developments with regard to the Mackeeper in 2015: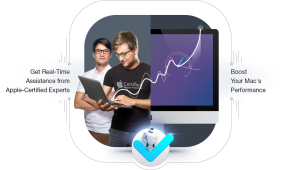 During the MacWorld 2014 Kromtech introduced the Mackeeper 3.0 or the Mackeeper 2015 version.  MacKeeper has developed into a comprehensive service that offers Mac lovers a unique way of taking care of their Macs. Not only does it look after every aspect of Mac maintenance, be it cleaning, security, personal and business data control or Mac optimization, but it adds a human touch to customer experience with the product. MacKeeper's "human assistance" functionality connects users to their personal Apple-certified experts and Geeks-on-demand who can find and fix a variety of performance errors and answer any Mac-related questions. Users no longer need to worry about what to do to get the most out of their Mac machines, as MacKeeper and its experts do all the work for them. According Alexander Kernishniuk CEO of Kromtech:
"When Kromtech Alliance took over the MacKeeper brand and development in 2013 we made a promise to our customers to take the product to the next level. MacKeeper 3.0 is our response to customers' feedback. It combines all the best functionality from 16 important Mac utility tools in a single user-friendly product. We do hope that our users will enjoy the all new MacKeeper and Pay What You Want campaign is an extra layer of icing on the beautiful cake we made for them." 
 Download here you Mackeeper 3.0 and see it for yourself!


MacKeeper Reviews – my sources:
(1) http://www.av-comparatives.org/wp-content/uploads/2013/08/mac_review_2013_en.pdf
(2) http://mac-antivirus-software-review.toptenreviews.com/kromtech-mackeeper-review.html
(3) http://macnerdy.com/mackeeper-review
(4) http://macnetized.com/no-fluff-mackeeper-review-is-it-worth-it/
(5) http://www.cultofmac.com/166469/mackeeper-is-911-for-your-mac-deals/
(6) http://www.computerlento.it/mackeeper/
(7) http://www.nettoyerpc.fr/mackeeper/
(8) http://computeropschonen.com/mac-opschonen/mackeeper/
(9) http://www.ordenadorlento.es/mackeeper/
(10) http://www.prweb.com/releases/2014/04/prweb11735674.htm
Mackeeper reviews of customers:
You can find Mackeeper reviews of customers on the following page: Mackeeper Customer Feedback