The importance of internet privacy for the safeguarding of our freedom of speech. 
The NSA-spying and super surveillance operations on the internet are a problem for our rights for internet privacy. What would you think about it if the postman would start to read all your letters and store a copy on the local post office? Nobody would expect this and I would assume many people would hit the streets and start to demand an immediately change. It is strange that with respect to the NSA scandal many people kept quite and have been complacent about this.
Protect your internet privacy with the VPN service of HideMyAss!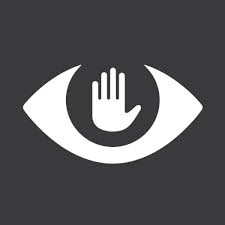 The NSA spiders read all our emails and Facebook messages. Strangely enough we seems to accept this. We seem to forget that the breach of our internet privacy is a threat for our freedoms, particularly the freedom of speech. Knowing that we have Big Brother surveilling us, means we could start to self-censure ourselves. Everybody should be able to be defend his opinion in a constructive debate on the issue at hand. If the opinion is potentially a possible threat for the current power structure and mainstream media, the person uttering this opinion could be tracked down, threatened and 'corrected'. The NSA has been accused to share information on Ron Paul supports to the IRS for 'a punitive action' in terms of tax fraud probes. All this privacy sensitive information secretes services are collecting could be used to crush dissent and an open political discourse. Therefore the protection of our internet privacy should be a priority. To breach our internet privacy is a violation of our rights and a direct threat for our freedom of speech.
How can we protect our internet privacy?
To take internet privacy protection measures is important. There are a few steps you need to take in order to protect your internet privacy:

1. You need to make sure your computer is not infected with malware, like spyware, a spy software program or a root kit. You need to invest in an excellent internet security suite approved and tested by organizations like VirusBulletin, AV-Comparatives, Checkmark and AV-Test.  I would recommend you to go for the PCKeeper. It is more then just an excellent antivirus program, it is a toolbox with helpful tools and direct access to Microsoft certified techniciens! You could complement this product with the best 'second-opinion' scanner solution available, the SpyHunter. I would recommend you test this excellent product as well, if you believe you need to double check your system for hidden spyware: read here our SpyHunter Review!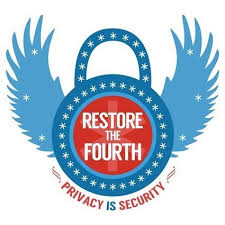 2. You need to make sure you connect to the internet with help of a VPN service. A professional VPN service will encrypt all of our internet traffic and change your IP-adres into an anonymous IP-adres. There are many advantages associated with surfing the internet through a VPN service, the most important one is that it will be extremely difficult to find out who you are and where you come from while surfing on the internet. An excellent VPN service is provided by HideMyAss. Do not use free proxies and proxy lists. They do make internet slower and could contain infected servers. There is a risk your computer will be infected with malware while using free proxy services. For more information: Anonymous surfing! How should I accomplish this?
3. You need to make sure you make use of secured web mail services that respect your internet privacy and encrypt all your email communications. An excellent secured webmail service is developed by Unseen. Unseen provides also secured chat and file-sharing services. Unseen will help you to replace Skype.
What can we do to engage in this internet privacy debate and protest? 
Support organisations that are pushing back and inform the public:
Sources:
The above sites on internet privacy
How should I protect my #internet #privacy? http://t.co/Vihn3ZxW04

— markkrobinson (@speedupinternet) June 2, 2014