The problem of a browser hijacker and hijacking in general.
I had a terrible internet experience with a browser hijacker. Browser hijacking is not only slowing down internet, but mainly frustrates your internet browsing experience.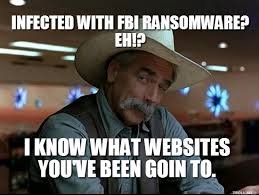 A browser hijacker is a malicious program that modifies your internet browser's settings and injects unwanted ads into the browser! It is a special kind of adware. For example, if you click on a particular hyper link the browser hijacker will redirect you to a particular site showing you an ad,  product or a commercial video. Many browser hijackers are packaged as 'friendly' toolbars. In general, browser hijacking is used for earning advertising revenue by injecting ads in your browser, nevertheless, it is not that innocent. Your internet safety is compromised and it is very annoying.
Browser hijackers could easily be used to infect your computer with spyware, a keylogger, spy software or ransomware. They could be used for gathering important financial information on your computer. There are many malicious browser hijackers that collect all the cookie data and use it to manipulate online accounts. Also they get into the Windows registry and many browser hijackers damage this vital component of your operating system.
How to remove a browser hijacker?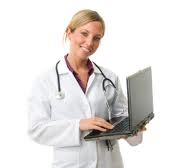 You will need to scan your system with an excellent malware scanner particularly effective in removing browser malware and PUP's. If you have a virusscanner you could try to remove it with this program, but you should realize that most free antivirus programs will not be able to detect thes e hijackers. I would suggest you always make use of a second opinion malware scanner specialized with these kind of difficult to handle problems. The SpyHunter and the Hitman Pro are two excellent specialists. You also could make use of the PCKeeper of Kromtech and contact the online support desk for assisting you to remove the browser hijacker from your system. You could consider to make a diagnostic scan with the PCKeeper and send it for analysis to the certified Microsoft technicians. If you have a Mac OS X computer you could follow the same procedure with the MacKeeper.
For more information:
How did I get a browser hijacker on my system?
The most common way computer users get infected is by installing free software bundles from dubious sources or visiting compromised websites with malware infected banners.
What are 'famous' browser hijackers?
Babylon Toolbar
Ask Toolbar
Conduit search
Coolweb search
Related articles:
References: