The power of Hitman Pro!

SurfRight is one of the most innovative Dutch security software companies that made for itself a big name with the Hitman Pro. The Hitman Pro is a brave little anti-malware fellow for everybody struggling with a malware incident.  This Hitman Pro Review will discuss how many computer users have underestimated this fantastic malware scanner. Normally, most users get acquinted with the Hitman Pro on recommendation of a technicien during a malware or spyware removal procedure.  This is not so strange, because SurfRight has no real marketing budget and does not really market their product. This malware removal program is not about words, but about deeds. It reminds me about the SpyHunter 4, also a more relatively unkown program, but extremely effective in doing its work: detecting and removing the most difficult modulair malware effectivly.
A Hitman Pro Review based on some impressive deeds?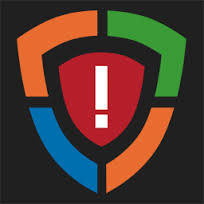 1. During a comparative Malware Detection Test of AV-TEST HitmanPro scored "100"! According to Maik Morgenstern, Chief Technology Officer (CTO) of AV-TEST:  "The static (Zoo) detection rate of HitmanPro is far above the industry average. The static detection of prevalent malware was also flawless. Both the detection and the remediation of active components is equal to the industry average. The remediation of further components is better than the industry average. Summarized, the product showed results that were superior to the industry average for the tested criteria."
2. Hitman Pro has been a favorite of many institutions and chosen by Botfrei, the German Anti-Botnet-Advisory Centre supported by the Federal Office for Information Security (BSI), by cyscon GmbH and endorsed by Vodafone GmbH as the solution of choice to harden computers against malware attacks and last year by the FBI during "Operation Ghost Click" as an ideal solution to rescue millions of PCs from the DNSChanger Trojan. Hitman Pro is extremely effective in detecting complex modular malware like ransomware and rootkits. It contains a very good rootkit scanner. A concrete example is the US Department of Justice Virus.
3. Hitman Pro is the ideal solution in case of a ransomware incident. You can complement it with the HitmanPro.Kickstart, a solution that enables users to easily remove ransomware that holds their computer hostage. Ransomware, like the Reveton FBI virus, typically poses as a popup window on your screen which claims to come from a law enforcement agency and accuses the user of visiting illegal websites. The screen is frozen and the message reads that it will be unlocked only on payment of a fine via Ukash, MoneyPak or Paysafecard. Cyber criminals have found ransomware to be a very lucrative method of extorting money from innocent users and the number of computers held hostage by ransomware is growing day by day. According to Mark Loman, CEO of Surfright: "Removing ransomware infections has proven to be too complicated for the majority of computer users, there are many rescue CDs on the market but all boot into an unfamiliar environment and require a lot of manual intervention. The usage of these CDs is too difficult for most users and they risk damaging their PC if they do something wrong." This problem is now over. "HitmanPro.Kickstart will start the ransomed computer in their own familiar Microsoft Windows environment, bypassing the ransomware, and will then guide the user through the removal process. No complicated manual tasks are required. It is so easy, even your Granny is now able to free your computer from ransomware, fake antiviruses and other persistent malware." This is an impressive fact and achievement of SurfRight! Here you can see the HitmanPro in action removing ransomware:
Do you have malware on your computer?
Buy Hitman Pro and scan your system!

4. Hitman Pro provides you the
best internet security
and if you still are doubting about this fact you should know that this program rescued many anti-virus programs from a malware attack! The Hitman Pro has helped many anti-virus programs by detecting and removing the ZeroAccess Trojan. The ZeroAccess malware famliy (aka ZAccess/Sirefef/Max++) was able to inject a deadly payload into antivirus products and as such disabling  their capability in detecting this malware! Many antivirus programs in particular Microsoft Security Essentials and Windows Defender stopped functioning without the users noticing it. Thanks to the Hitman Pro the ZeroAccess malware could be detected and removed of the infected computers. Quite an achievement that the brave little Hitman Pro rescued Microsoft's antivirus products! Here you can see it for yourself on this Youtube video:
How should I use the Hitman Pro?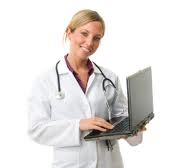 Most antivirus programs and internet security suites are not able to detect all malware. You are never 100 % secured against all possible attack vectors and new malware species, mutations and variations. For example, banking Trojans are very difficult to detect, even with up-to-date antivirus software. This is because the attackers use custom-engineered binary obfuscation (polymorphism), cloaking and other armoring techniques to evade detection the first few days. To maximize the effectiveness of their campaign they test each specially crafted malware sample against antivirus products. That's why everybody should use a second-opinion malware scanner.
Hitman Pro should be used as a second opinion scanner, designed to rescue your computer from malware (viruses, trojans, rootkits, etc.) that have infected your computer despite all the security measures you have taken (such as anti virus software, firewalls, etc.).  Just relying on a single vendor is not sufficient to completely protect you. You do need a second source to make sure you are secure. But in most cases, installing a second anti virus program is not a viable solution. Two programs are effecting the performance of the computer dramatically, and sometimes even conflict causing the computer to crash. HitmanPro is designed to work alongside existing security programs without any conflicts.
Is the Hitman Pro expensive?
No, this program is really cheap if you think about the quality you get. For 29,95 Euro you have 3 computers secured for 1 year. So you get 3 licenses and such you pay not even 10 Euro for each computer. For less than 1 Euro per month you have the best second-opinion malware scanner at your disposal! Click here for your offer! 
You can also buy a HitmanPro Incident License you only use when there is an incident. It will rescue your computers from persistent viruses, spyware, Trojans, rootkits and other malicious software, that infected your computers despite the security measures you have taken (like antivirus software, web filters, etc.) Every time when the product key is activated, the license is valid for 3 days – ideal to stop a cyber-incident or outbreak.  You can deploy these prepaid licenses when necessary. A pack of 25 of these licenses costs you 178,- EURO. For more information: Hitman Pro License Pack!
Is there a Hitman Pro for mac available?
No, there is no version for mac users availble. If you have a mac and are looking for a good solution you should read the following article: Best Mac Antivirus Software!
What is your opinion on the Hitman Pro? Do you have a personal Hitman Pro Review to share with us? Join the conversation on our Google+ Hitman Pro Review post.
Related articles:
Sources: